Concept sketch used for cross functional team vetting and approvals:
•Product placement plan.
•Engineering framework.
•Ad operations vetting.
•UX / UI vetting.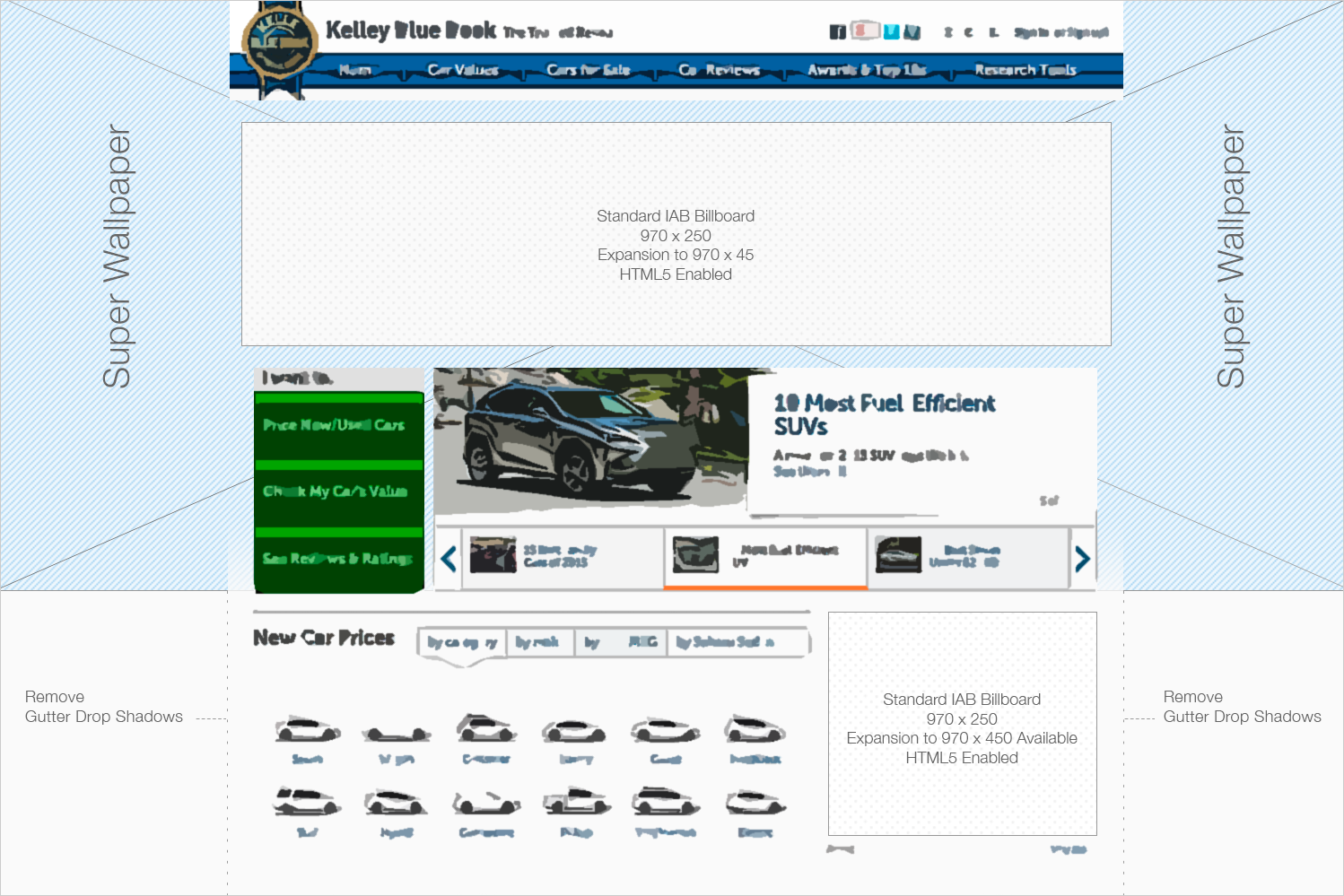 Final product mock for internal approvals and client RFP's.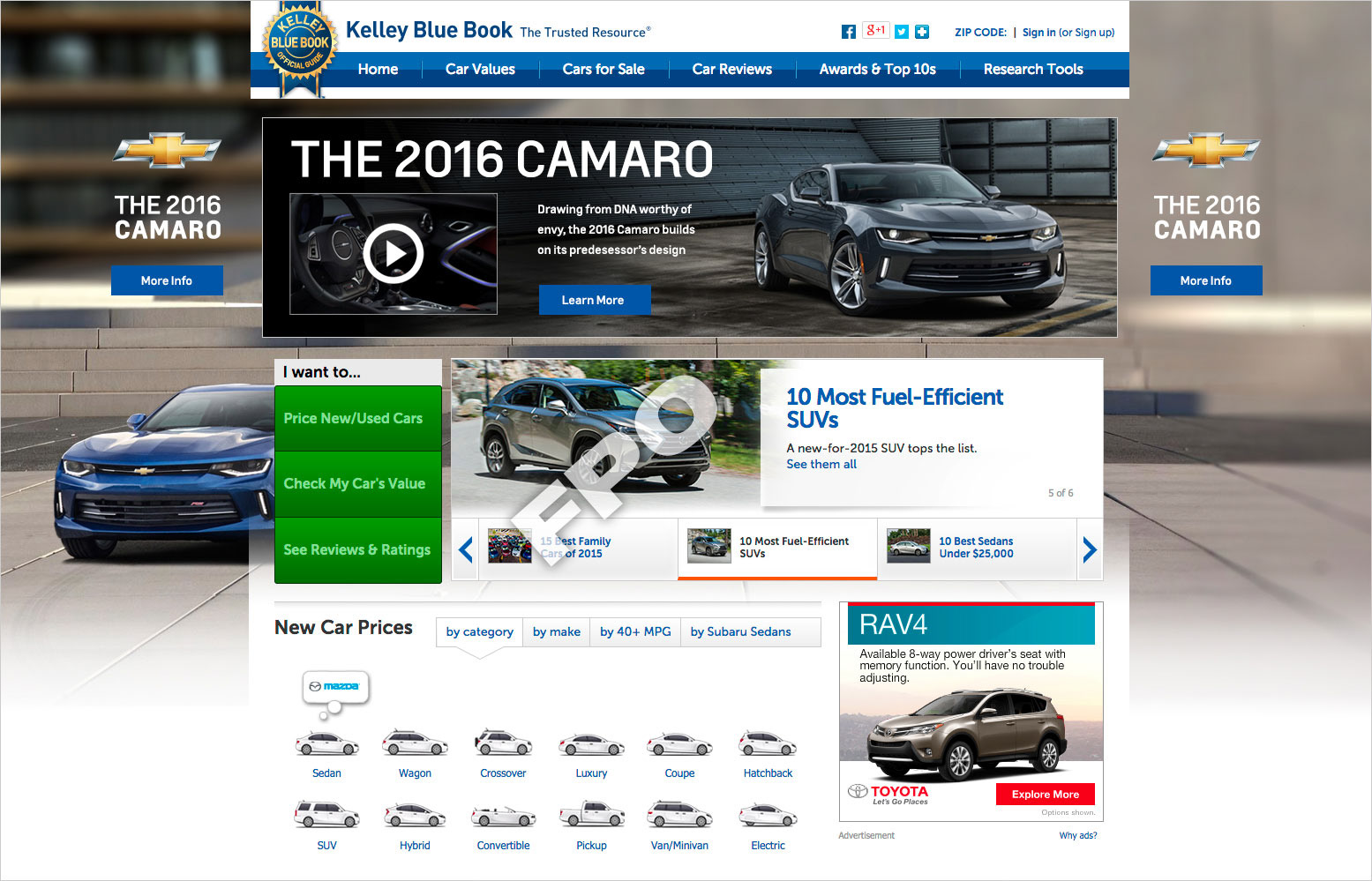 Specifications for Engineering and Ad Adoperations.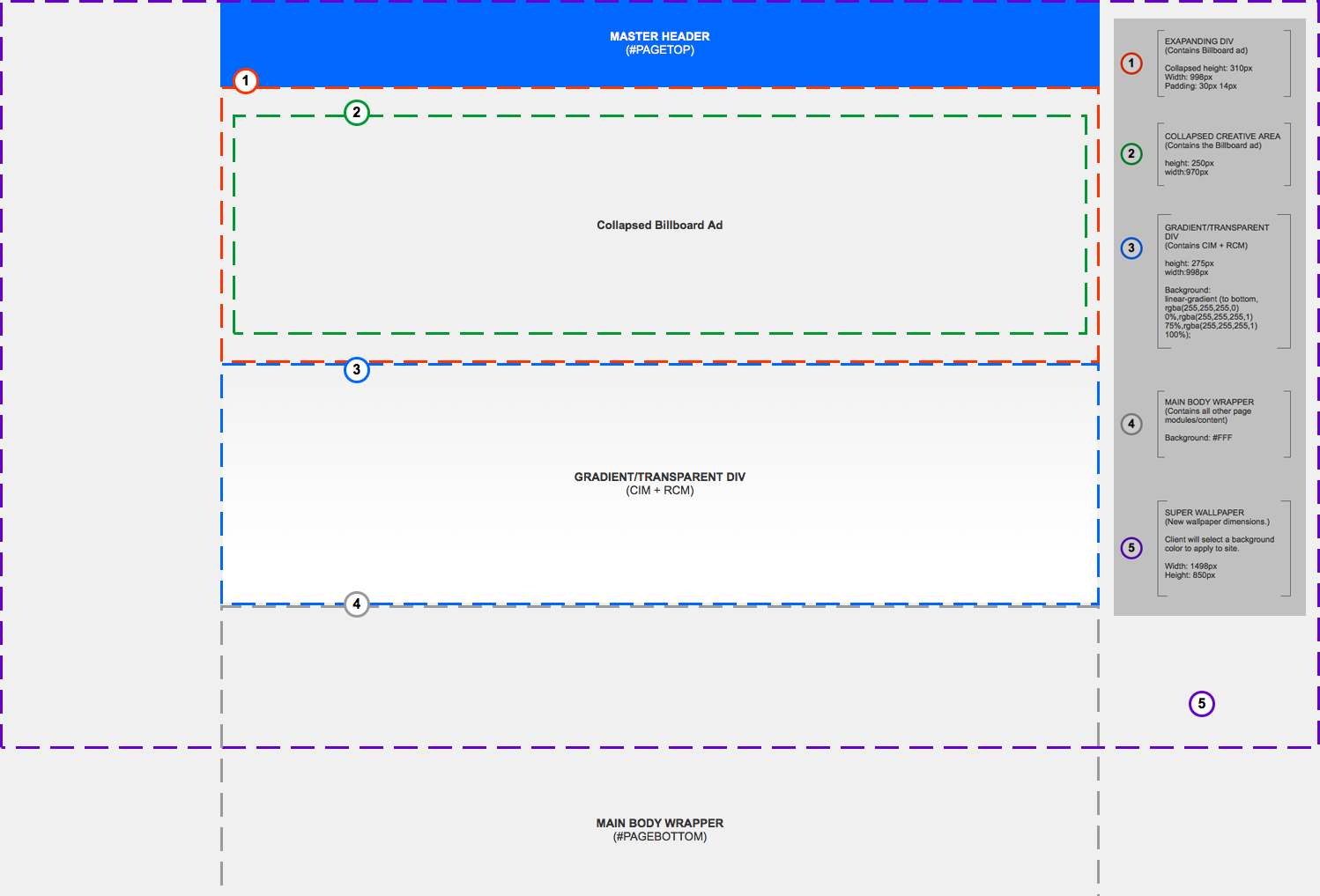 Axure prototype for engineering.
Ford Accelerator campaign. 3rd Party served using the accelerator architecture.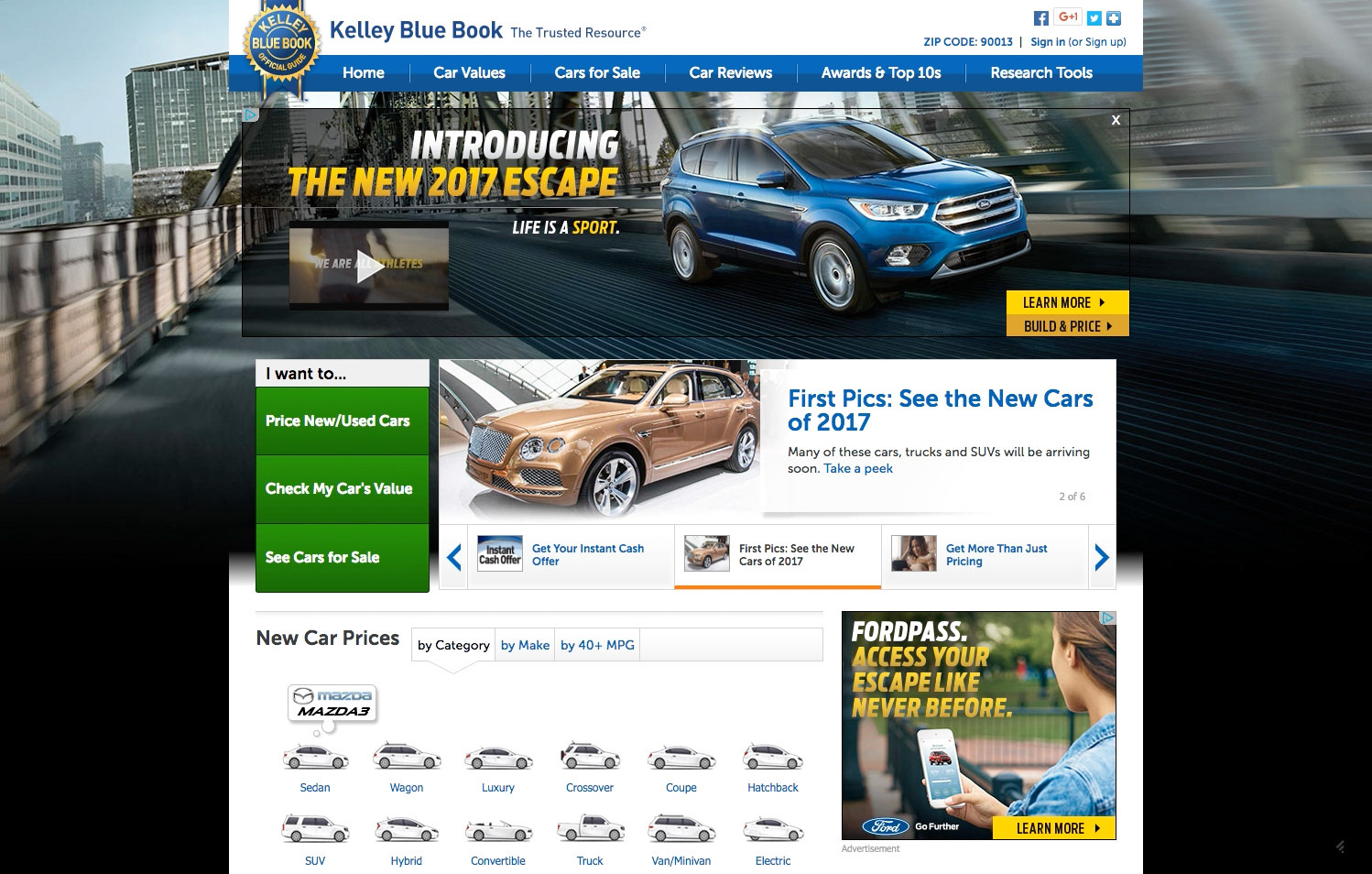 2016 Toyota Prius Super Bowl campaign slotted as KBB's first refreshed accelerator premium product. KBB responsible for build and ad serving.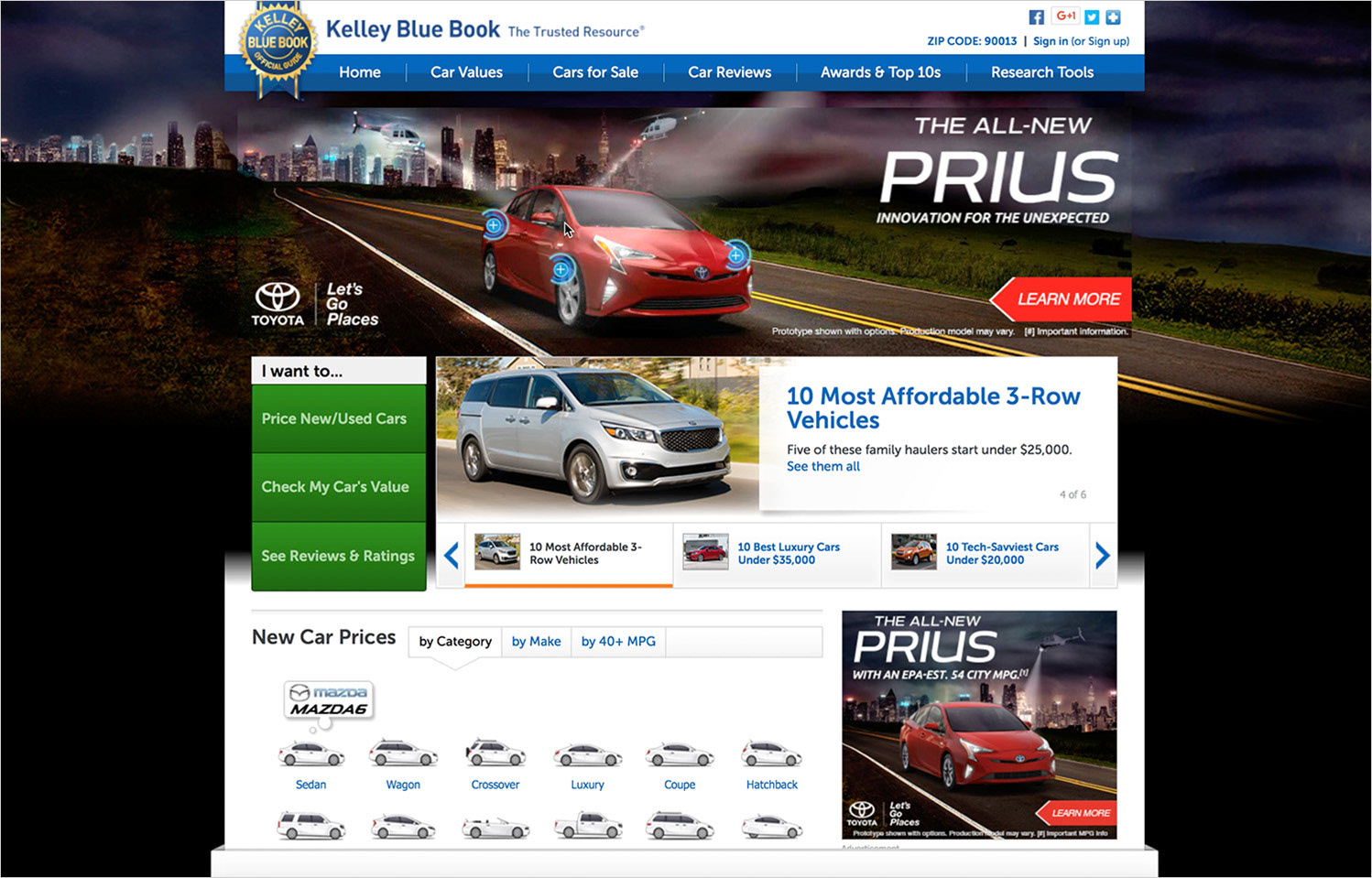 Acura Home Page Take Over leveraging Accelerator's architecture and experience for optimal campaign performance.