Version 1.0 with poor engagement and completion rates.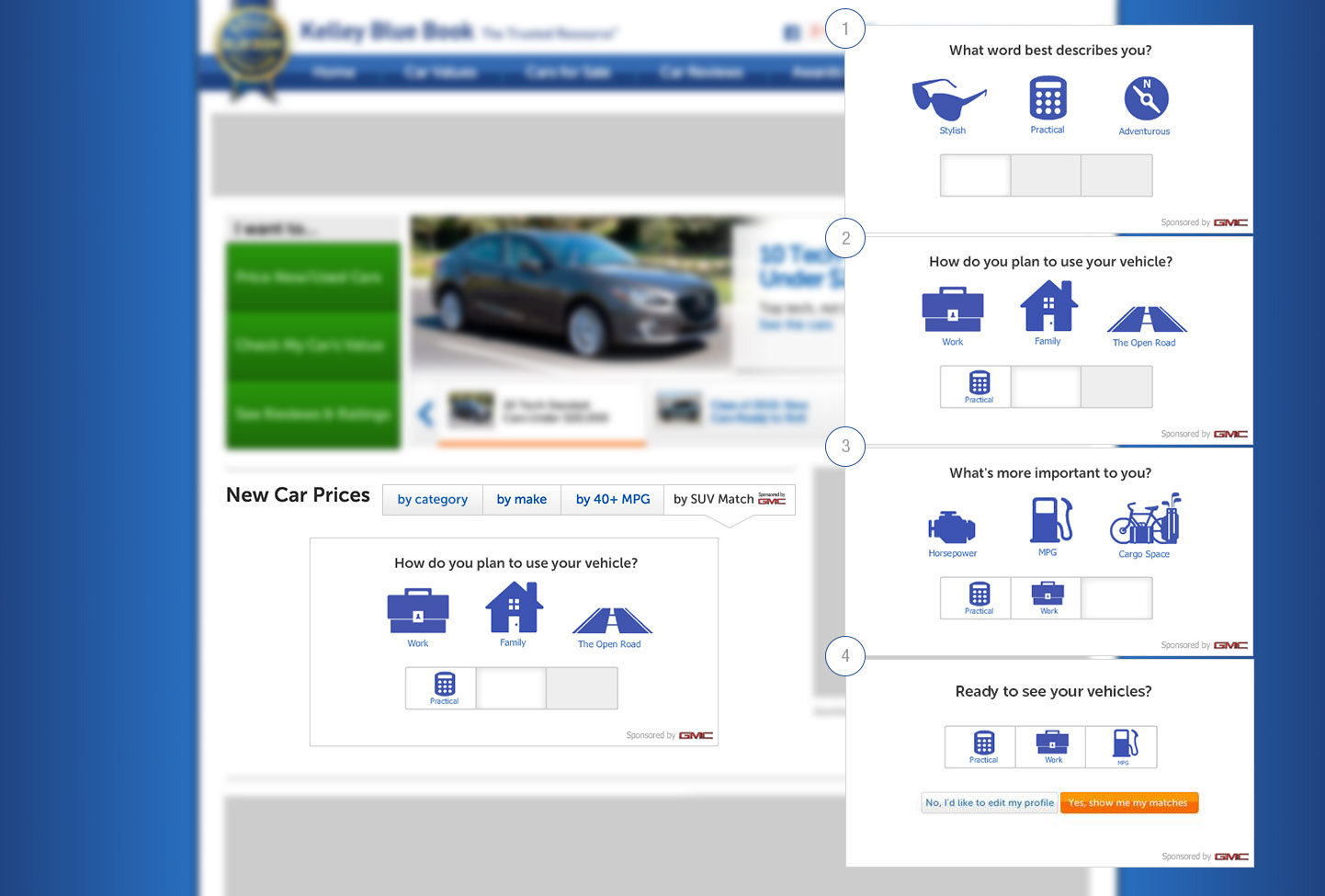 The final version simplified navigation and reduced steps to engage with the results page. 
The optimization resulted in 5% more Shoppers starting the questionnaire and 69% more reaching the results page.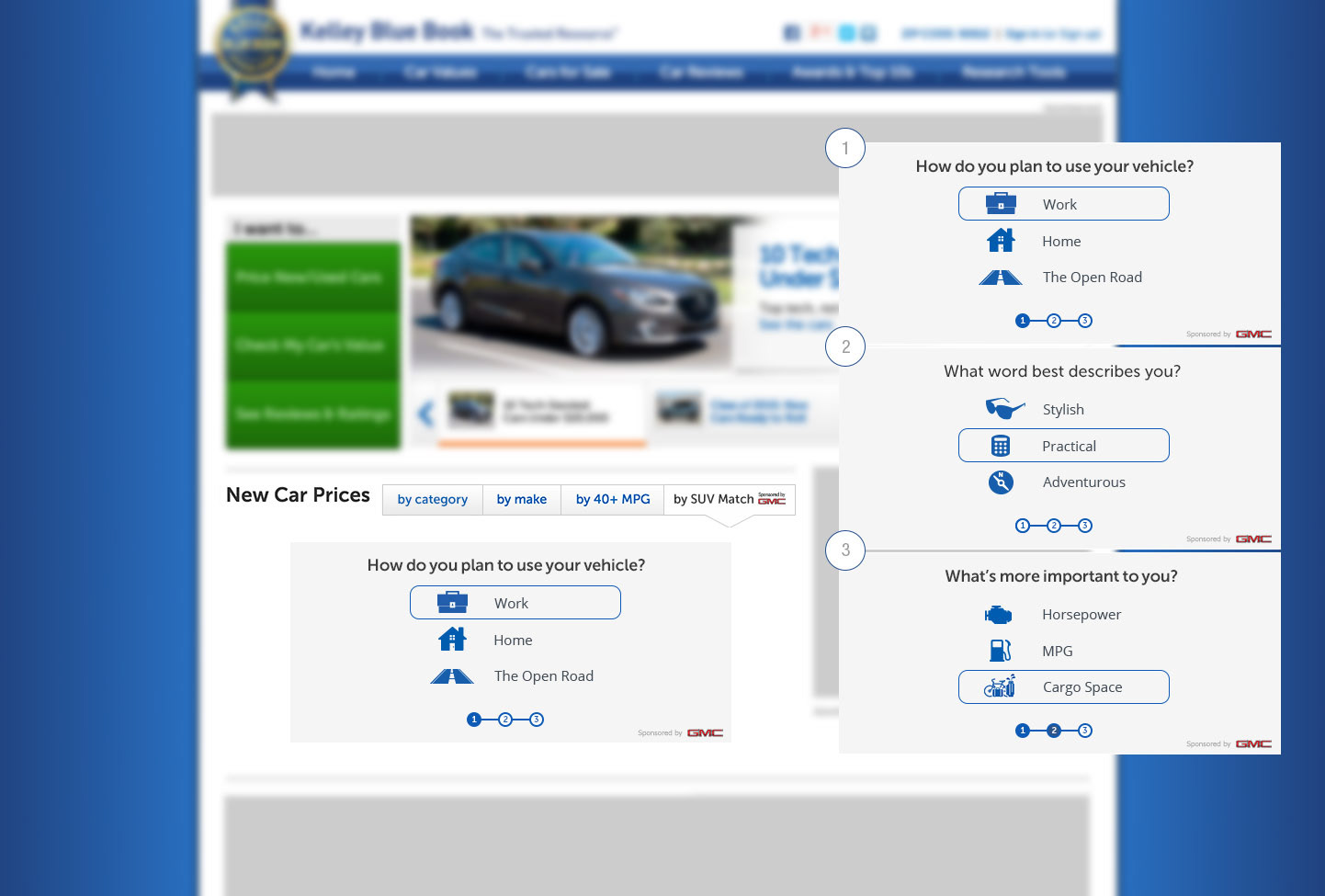 Results overlay is displayed once a user has successfully entered their preferences.